I just saw a retrospective of the work by the artist Gego at the Guggenheim in NYC. It runs until September 10, 2023 and worth a visit. Gego (Gertrud Goldschmidt) was a German-born architect/engineer who fled the Nazis and settled in Venezuela in 1939. She started making art in the 1950's and was prolific until her death in the 90's. The Guggenheim is dedicating several floors of the rotunda to showing the breadth of her work.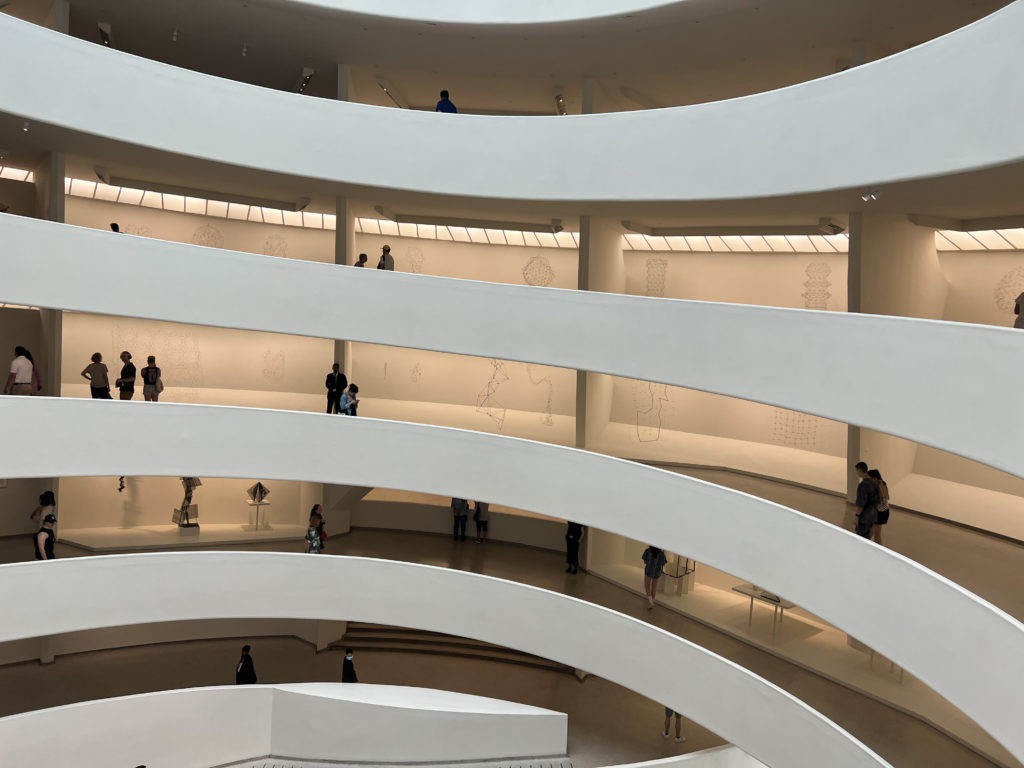 Many of her works are wire sculptures (or as she described it, sculptures of transparent space), but there were several other series on display as well. For example, there are watercolors she made to help plan her work, which also explored the reticular theme, but in a different medium. The other thing I noticed was how much of her work was either untitled, titled identically, or simply enumerated with a year and count. She was too busy making and exploring to stop and name everything.
As I descended the spiral, seeing so much of Gego at once, I couldn't help think of the advice in Art & Fear to explore Thousands of Variations of an idea as an artist.