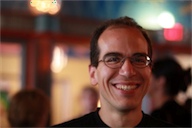 In 2014, I started writing for the Adecco's IT blog. Adecco is the nation's leading provider of recruitment and workforce solutions. Adecco is the pre-eminent workforce management partner for Fortune 500 companies and career advisement expert for American workers.
Posts
About me
I'm a software industry veteran who has been leading teams and projects since 1992. I have expertise in agile development practices, programming for startups, mobile development, product management, and domain expertise in treasury risk management systems and enterprise content management.
I am currently on the iOS team at Trello.